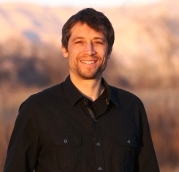 Stephen Anthony, MA
Licensed Professional Counselor
Areas of Focus
Anxiety, Depression, Trauma, Marriage/Relationship, and Addictions (Sexual, Drug and Alcohol)
We all experience seasons of life where we feel stuck or overwhelmed. It takes courage to seek out the support we deserve. I know this first hand because of my own personal therapeutic work.
Originally from New Jersey, I enjoy hiking, camping, cycling, basketball, soccer, playing scrabble, and going on adventures with my beautiful wife and two amazing sons.
My life's purpose is to bring healing and freedom to others. I am grateful for the training I received at Denver Seminary, where I received a Masters degree in Community Counseling. I have worked in the counseling field for the past 10 years. My training is in a broad range of areas, but some of my specialties are: anxiety, depression, trauma, couples work, and addictions (sexual, drug and alcohol).
I also was trained at the Splankna Therapy Institute in Denver. Splankna therapy is Christian mind body work, and the first Biblically based protocol for Energy Psychology. I am an EMDR trained practitioner.
Extending others grace and compassion, and helping them receive lasting healing and freedom, is an honor and a privilege. Your work with me will reflect your individuality, your unique life experience, and the self-knowledge you already possess.
I would be honored to journey with you in your path towards more peace and wholeness!
---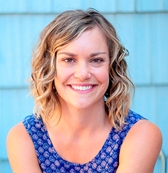 Cori Pearl, MA
Licensed Professional Counselor Candidate
Areas of Focus
Women's Issues, Couples, Teen Girls, Eating Disorders, Parenting, Depression & Anxiety, & Spiritual Issues
After several years on the Front Range attending Colorado State University for my undergraduate degree and Denver Seminary to complete the Clinical Mental Health Counseling program, my husband and I moved to the Western Slope.  We decided to plant roots in Grand Junction and are blessed to have two young children. On the weekends, you'll find us enjoying the incredible mountain biking/running terrain, as well as camping and rafting the river.
My hope is that therapy would be both a comfortable place to see life more clearly, while paired with needed challenges that encourage positive changes for health and personal growth. Venturing through life feeling disconnected, fearful, or shameful can have a strong negative impact, yet I'm encouraged that therapy can catalyze joy and fulfillment through small changes over time.
When I think about joy and fulfillment, I envision connection, relationships, warmth, and hope. We were all created to go through life bound in meaningful relationships that bring value to our lives.   My objective is to be a trusted, safe place for clients to heal emotionally, restore broken relationships, and love themselves.
I look forward to working with you and your loved ones in a gentle manner to bring insight, clarity, and positive growth to life's complicated situations. My hope is to be a part of a greater story of healing and restoration!
---