---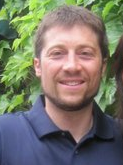 Stephen offers a healing community experience for men. In these communities men have the opportunity to shed their isolation, discover the uniqueness and the nuances of their own manhood, reclaim what was lost, create expressions of authentic self-empowerment, experience participation in genuine brotherhood where men are not asked to give up part of themselves in order to belong, and receive the blessing that is their birthright.
Stephen's mission is to help men heal from past abuse, lies, defeats, and brokenness. He has worked with a lot of men who've been where you're at — in a separation, in an affair, stuck in addiction, relationship doesn't work, feel angry or depressed– Stephen can help!
Your work with Stephen will reflect your individuality, your unique life experience, and the self-knowledge you already possess—whether you are seeking individual therapy, couple's counseling, men's counseling, family counseling, or other counseling assistance with your life and those you care about.
---
Contact Us Today to Setup an Appointment
It takes much courage to consider getting support for a more balanced and fulfilling life. The mission of Grand Junction Counseling is to facilitate emotional, psychological, and spiritual healing and freedom to adolescents, adults, and families.
If you are wanting counseling for yourself, family, marriage, or teenager, our counseling center provides individual, group, couples, and family counseling.  There are two ways to setup an appointment with Stephen Anthony: 1) Fill out the Contact Form and Stephen will call you with 24-hours; 2) Call my office at (970) 640-2428.