MEET OUR COUNSELORS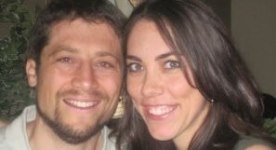 Stephen Anthony, MA, LPC


Rebecca Anthony, MA, RMHC
The mission of Grand Junction Counseling is to facilitate emotional, psychological, and spiritual healing and freedom to adolescents, adults, and families.
Stephen Anthony has been working with clients in the Grand Junction area since 2006. His mission is to help men become heal from past abuse, lies, defeats, and brokenness. I've worked with a lot of men who've been where you're at -- in a separation, affair, stuck in addiction, relationship doesn't work, don't feel good about themselves -- and we know how to help you get out. Stephen graduated from Denver Seminary with a masters in counseling and I am a licensed professional counselor in the state of Colorado.

Rebecca Anthony has been working with clients since 2001. Rebecca offers an encouraging presence and a safe and accepting space in order for you to consider fresh perspectives and possibilities. For her, it has been an honor to assist in the healing and growth of homeless youth, university students, the terminally ill, the elderly, and adults struggling with mental illness and drug addiction. It is her greatest desire is to be a loving presence in your life.
To read more about Rebecca Anthony, click here.
To read more about Stephen Anthony, click here.
There are two ways to setup an appointment with one of our counselors:
1) Fill out the Contact Form and a counselor will call you with 24-hours; 2) Call our offices at (970) 640-2428.